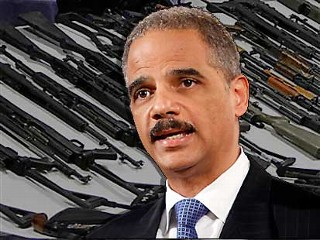 Gain control of the economy and put fear into the minds of the masses? What is next? Guns and free speech of course. Hey, I think Hitler did this as well? Oh, do not mind me, I am just thinking out loud about our new socialist dictator :)

Hey Barry, we know that you are busy conquering us, but please try to get that birth certificate to us when you get a chance. Thanks bro...


The Obama administration will seek to reinstate the assault weapons ban that expired in 2004 during the Bush administration, Attorney General
Eric Holder
said today.
http://abcnews.go.com/Politics/story?id=6960824&page=1