I am sure the media gave it a 20 second mention to appear unbiased, but this should be a big deal. It shows the dangerous people that are behind this Marxist...
Take a good look at this communist propaganda, SOCIALISTS FOR OBAMA...
SOCIALISTS FOR OBAMA
This blog is for those interested in learning how can we change this country from the current capitalist unfair system, into a real socialist, democratic system for all. This capitalist system of Bush and his cronies only benefit the upper classes. USA needs a 21st Century Socialist, Democratic and Participative system for the workers and people of this country, without fascism, without wars, but with peace, equality, socialism and love...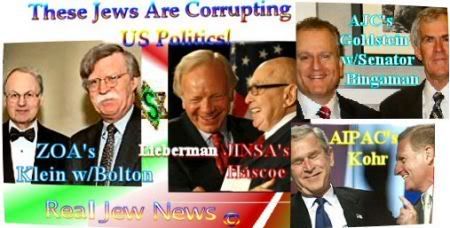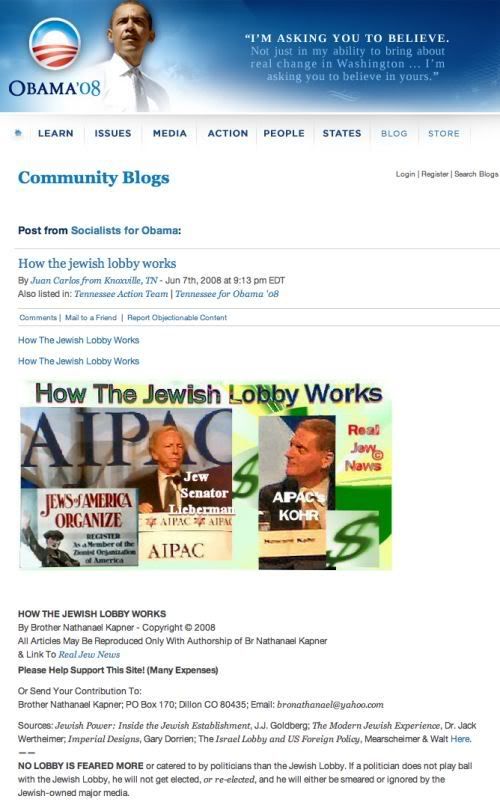 http://newsbusters.org/blogs/noel-sheppard/2008/06/08/will-media-report-anti-semitic-article-obamas-website